The entire community is invited to join us for this time of celebration for this great country. Bring your lawn chairs and blankets and your own picnic if you choose or grab some great grub from the seven Food Trucks that'll be here (see below).
Order of Events
The 2018 Freedom Celebration will begin at 6pm.
+ 6:00pm - Food Trucks Begin Serving & Kid's Games Begin
+ 6:50pm - Posting of the Colors
+ 7:00pm - Live Music
7:00pm - In a Jam - Guitar/Vocal Trio
8:30pm - Scioto Valley Brass & Percussion Company
+ 10pm - Fireworks!
Can You Volunteer to Help or Donate Some Beverages?
PLEASE Sign Up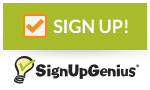 Support Layette Project at Freedom Celebration
The Layette Project provides essential baby items to local mothers in need to help their little ones get through their first year of life. It is run through Church Women United (CWU), a non-denominational organization that has striven for Christian unity and prayerful action since 1941. CCPC has been involved with this group for many years. As you know, a baby needs a lot of things to get started in life. Currently the most needed items are bottles (new), receiving blankets, onesies, sleepers, infant rattles/teethers, and diapers. Collection tubs will be set up in the Welcome Center and near Kirk Hall. There will also be a collection tub at Freedom Celebration on July 1. If you have questions, call the church office or contact Amanda Thomas, Layette Project Coordinator at 614-794-9014 or by email at This email address is being protected from spambots. You need JavaScript enabled to view it..
Click on this link if you'd like to
GIVE financial support to this communty event.



Freedom Celebration Food Truck Vendors include:


The Funnel Cake Station